Suruchi Sangha New Alipore Durga Puja 2016
New Alipore Suruchi Sangha one of the leding Durga Puja in Kolkata
Suruchi Sangha Puja 2016 Theme Song
Prithibi Ektai Desh Lyrics :
Ei Prithibir Eki Maati
Eki Akash Batash
Shimana theke shimana chariye
Eki praaner bikash (2)
Sneher shikore eki je shur
Bhalobashar gaane
Eki manush eki jibon
Eki shur proti praane
Esho moner dorja kholo
Esho ek hoye aalo jalo
Eso moner dorja kholo
Eso ek hoye aalo jalo
Amar chokher taray
bissho haase
Thote eki bhasha
Shob drishti ek hoye jaay
amar bhalobashay (2)
Esho moner dorja kholo
Esho ek hoye aalo jwalo (2)
Shob desh-i je shobari desh
tofath sudhui naame
Ei prithibir ektai desh
bhatritey taane (2)
Esho moner dorja kholo
Esho ek hoye aalo jaalo (2)
hm hm…aa haa..
A Beautiful Durga Puja Song Is Sung By Palak Muchhal This Is A Suruchi Sangha Durga Puja 2016 Theme Song Music Composed by Jeet Gannguli And Suruchi Sangha Puja Theme Song
Lyrics written by our honorable CM Mamata Banerjee
Singer: Palak Muchhal
Music: Jeet Gannguli
Director: Kaushik Ganguly
Lyrics: Mamata Banerjee
Music Label: Venkatesh Films
Suruchi Sangha New Alipore 2016 Durga Puja Photos
Idol Artist : Naba Pal
Theme artist: Subroto Bannerjee
Theme : Incarnations of Mother

Suruchi Sangha Theme – Incarnations of Mother
Inspired by the Tamil Nadu Chittirai festival, the central concept is universal motherhood. The pandal has touches of the temple, architecture, dance forms (Kabadiattam) of Tamil Nadu. They have put forward the social message of the ironical treatment of mother as a goddess and mother as a captivated household member. Noteworthy is the idea of 'Akalbodhon' by collaborating Ram and Ravana together.
Suruchi Sangha Durga Puja Opening
Suruchi Sangha 2015 Photos
Suruchi Sangha Gate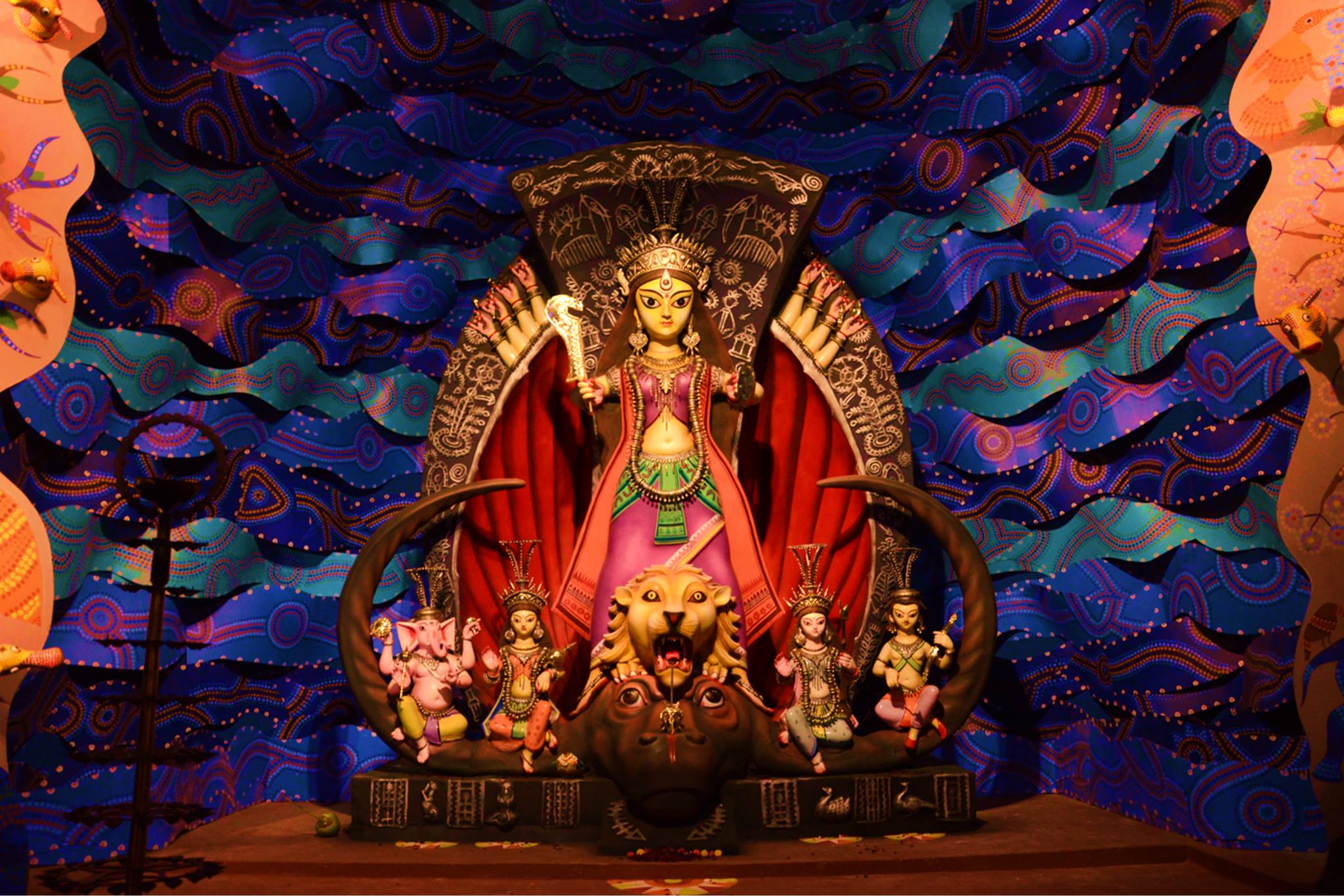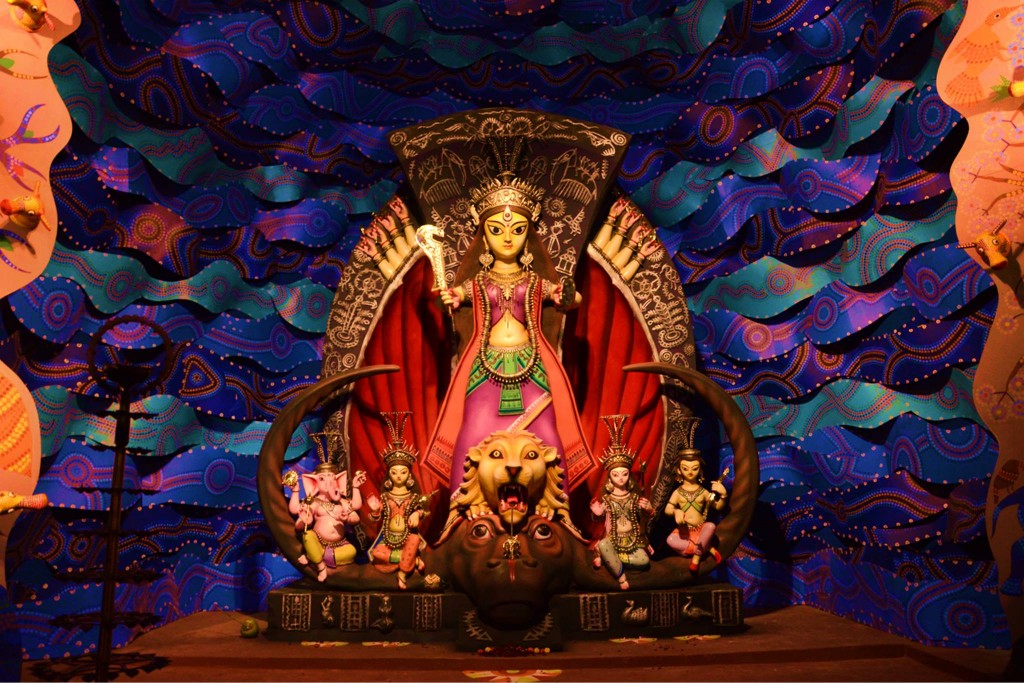 Suruchi Sangha New Alipore Pandal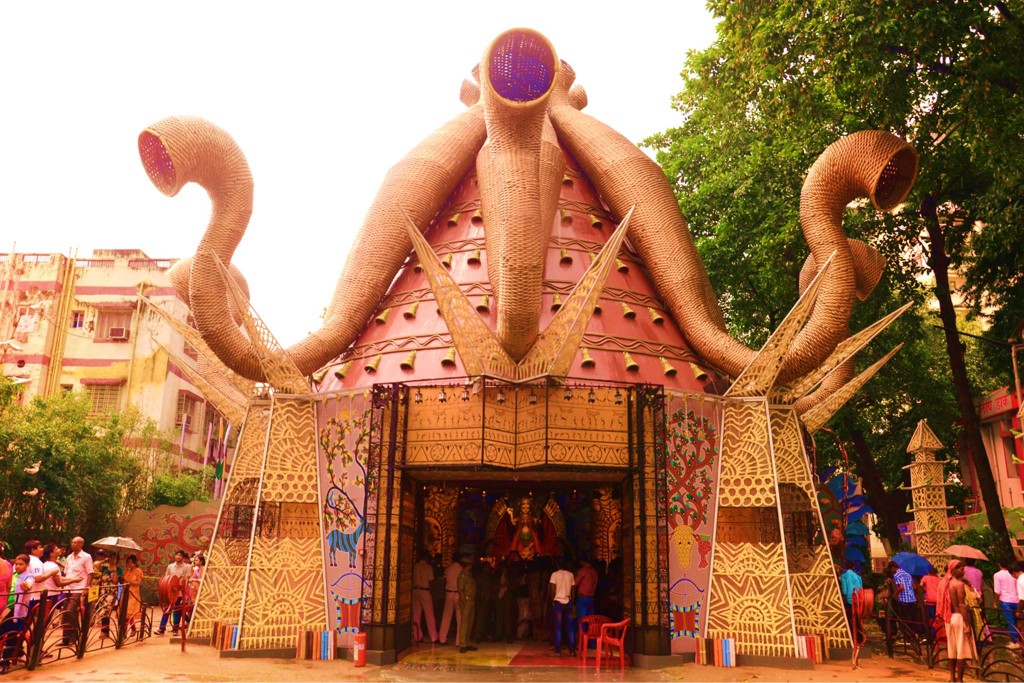 Suruchi Sangha New Alipore Durga Pujo 2016 || New Alipore Suruchi Sangha  Durga Puja Pandel Photos
New Alipore Suruchi Sangha Durga Puja Idol Photos
Suruchi Sangha NewAlipore Durga Image 2016