Sindur Khela or Sindoor Khela
One the most interesting part of the six day festival is enacted on the Bijoya Dashami day, known as Sindur Khela. It is purely a ladies function and that too restricted to only married ladies. Widows or unmarried women are not involved. The origin of this ritual is unknown to this day, but it is believed to have started about 200 years ago in the Rajbaris to usher in bonhomie among the housewives.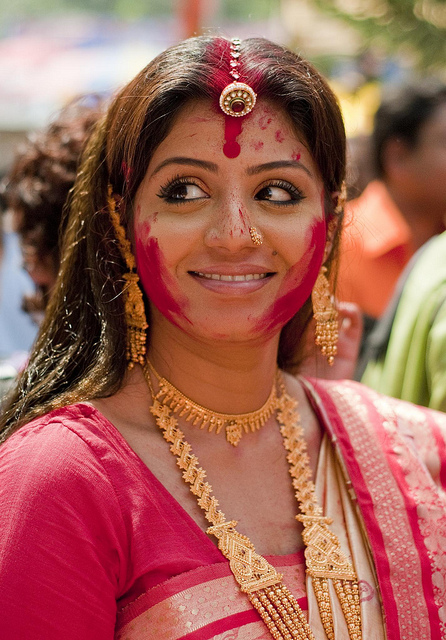 Sindoor Khela is an event on the Dashami, enacted before the idol of Mother Goddess prior to her immersion . Married women take part in the Sindur Khela whereby they offer 'Baran'(ritual farewell) to the Goddess with pradip,vermilion, betel leaf, sweets . After this they collect sindur from the forehead of the idol of Mother Durga smearing each other with it to bid farewell to the Debi Durga.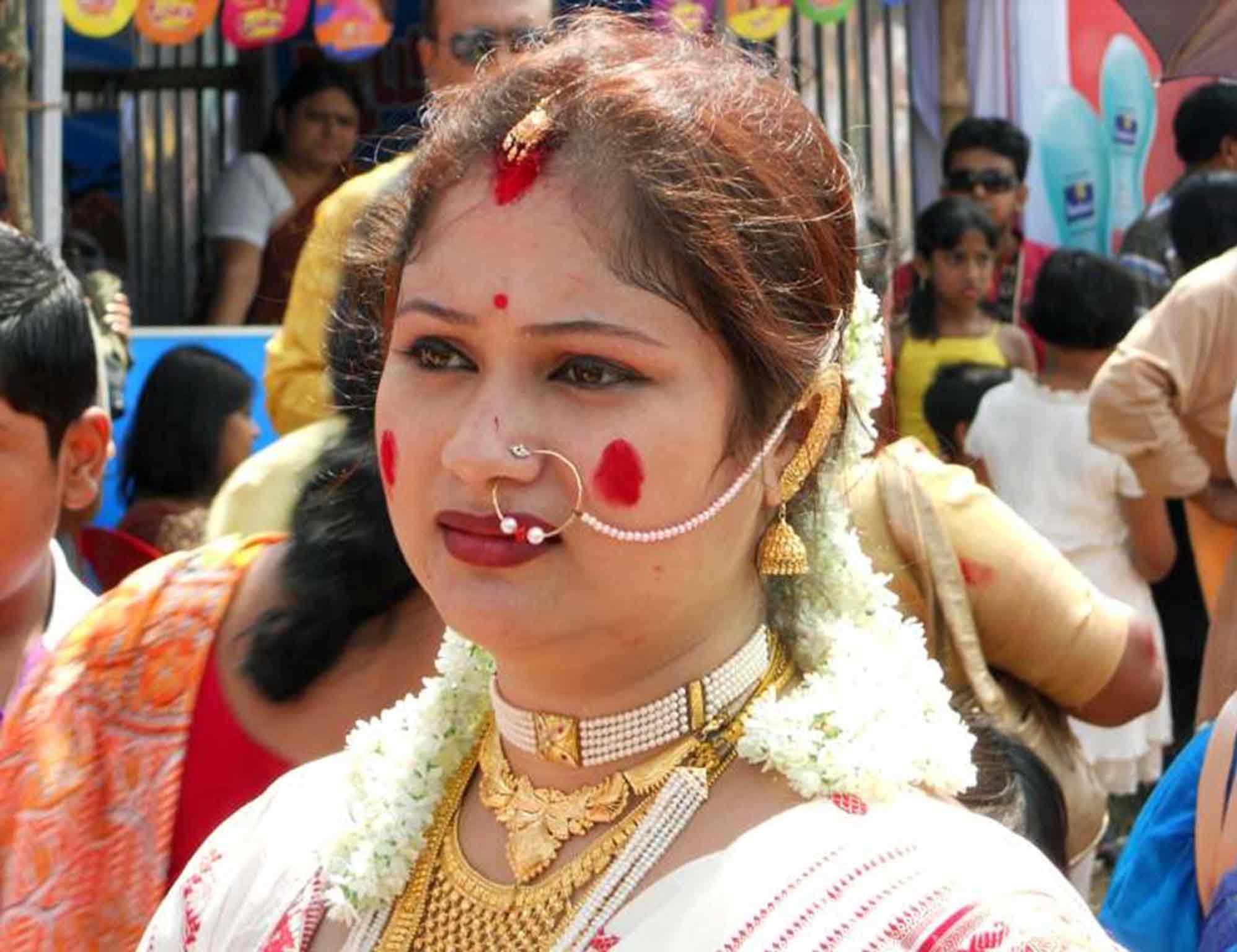 Sindur is applied o the parting in the hair by married women. What is left on the fingers is applied to their faces. The ritual of applying sindur can also take place at home when Bijoya Dashami is celebrated with family members. This ritual, significance praying to Maa Durga for the longevity of their spouses and peace and prosperity for their families.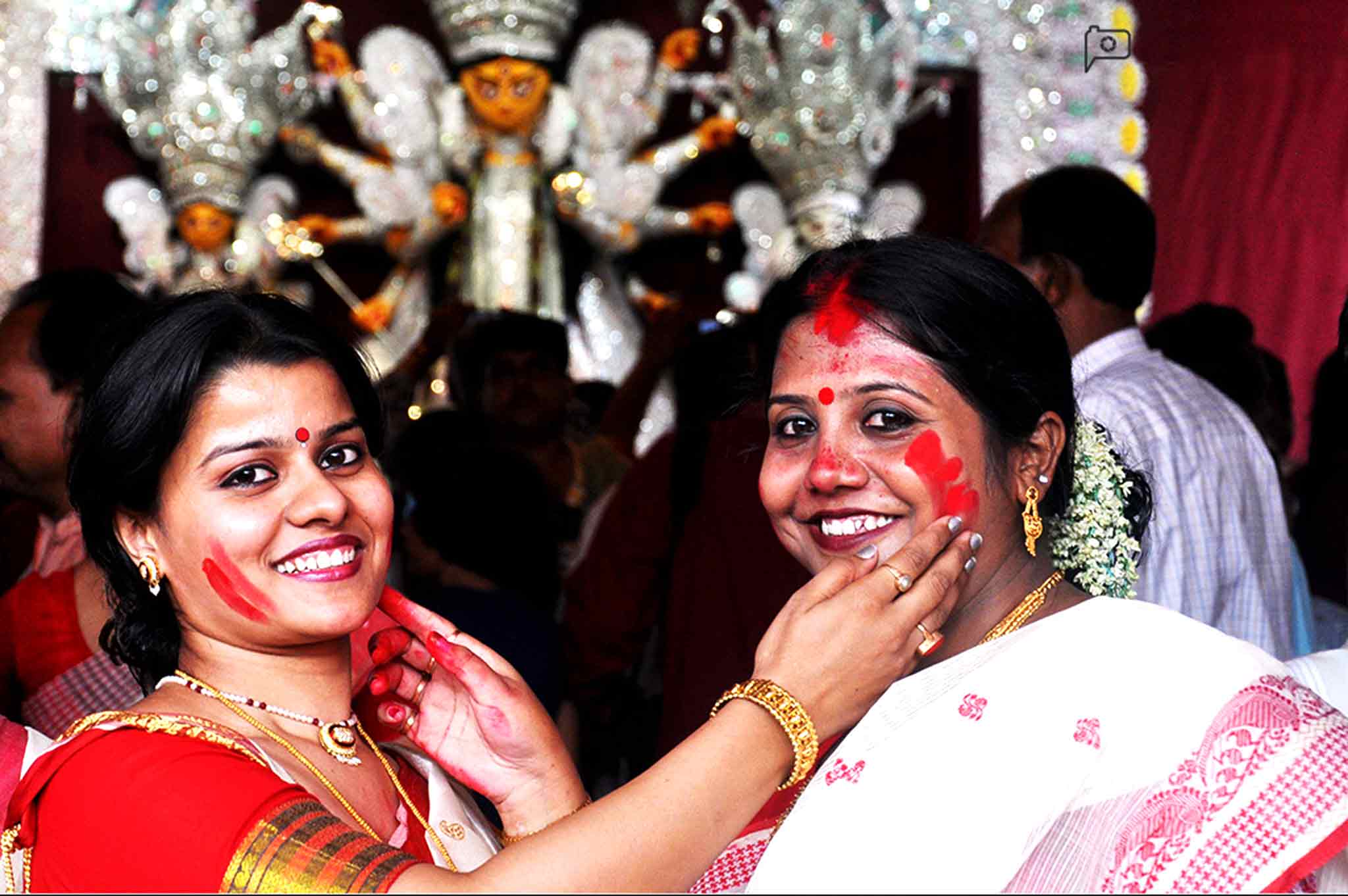 It is also an occasion of bonhomie and coming together of the housewives. Many a small family tiff is settled by this ritual as quarreling neighbors forget the past and become friends once more.Earlier staying in a community in a para, there was bound to be some squabble which got smeared with vermillion and mishti mukh .