Navratri Dates and Tithi
Navratri 2017
Navratri Dates 2017 as follows:
Here is the Date of Navratri 2017 :
Name of Festivals
Days
Date of Festivals
 
Pratipada (Navratri Day 1)
Thursday
21 September 2017
Dwitiya (Navratri Day 2)
Friday
22 September 2017
Tritiya (Navratri Day 3)
Saturday
23 September 2017
Chaturthi (Navratri Day 4)
Sunday
24 September 2017
Panchami (Navratri Day 6)
Monday
25 September 2017
Sasthi (Navratri Day 6)
Tuesday
26 September 2017
Saptami (Navratri Day 7)
Wednesday
27 September 2017
Ashtami (Navratri Day 8)
Thursday
28 September 2017
Navami (Navratri Day 9)
Friday
29 September 2017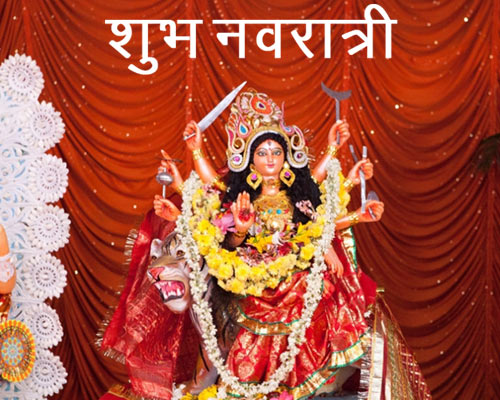 Navratri Nine form of goddess Durga
Pratipada, Ghatasthapana, Shailputri, Panchami, Skandamata, Shashthi, Katyayani, Saptami, Saraswati, Awahan, Kalaratri
Navratri 2015 is celebrated during first nine days of Ashwin shukla paksha. Besides fast, feast, Garba and Jagrata these nine days are super special for worshiping Maa Durga. It is also known as
Maha Navratri – Major celebration takes place. Besides Worshiping Maa Durga, fasting, dancing and singing are main part of celebration.
Ashwin Navratri – as it fall during Ashwin Month of Hindu calendar.
Sharad Navratri – as it fall during winter season i.e. Sharad Ritru.
Navratri Dates and Tithi – Garba Dandiya 2017